Well we're back! Apologies for the brief, unplanned hiatus, but due to some technical difficulties and a busy schedule I was unable to update good ol' "Bitterness". But here I am, so rock me like a hurricane! Well, that doesn'y really fit or makes sense, so hows about we get down to business, hmmm?
First off it is Movember and No Shave November! Both are raising money for worthy causes, let's face it those doing No Shave November are really just promoting their laziness. They are raising money by doing nothing, what a cop out! Again, good cause and I love a good beard, but I am a Movember man tried and true (
http://mobro.co/WillieMoe
)!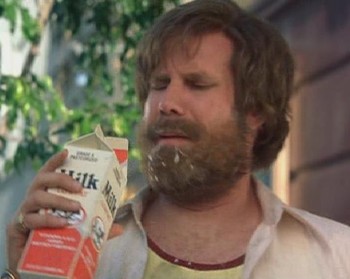 Both are good, both are good. Anyways in honor of Movember, here is a Throwback Thursday Colt's "MO":
and a Tennesse Titan beard (not so much a throwback...for Bills fans' sake)
COLTS @ TITANS (+3)-
Now, although I have not been making picks, I have been watching games and based on what I would have picked, I 'd have to say, I'd be doing pretty badly. As far as most teams go, I just have no clue. I mean the Colts were embarrassed by the Rams and the Titans lost to the Jaguars.
Okay, okay, I will grant you, the Rams are not
that
bad and are one of the many teams I have no idea what to expect from, but come on. The Colts are supposedly a contender in the AFC and they were housed at home by a team who probably won't even make the playoffs!
Now Titans fans may say, "well, we lost Jake Locker in the early stages of that game!" Sure, but how do I put this delicately? IT WAS STILL AGAINST ARGUABLY THE WORST TEAM IN THE NFL!
Needless to say, if you came up to me and asked me to answer right away which of these teams is better, I would say the Colts. Now that could be true, but I think we all know by now, that anything can happen on Thursday Night Football! I'm still going Colts, though.
Colts 24-18