....AND HAPPY 39TH BIRTHDAY TO CHARLES NAGY!
AND HAPPY BIRTHDAY TO MY NEWEST BLOG READER; QUINN WILLIAMS CONROY, WHO WILL FROM THIS DAY BE KNOWN AS "Q"!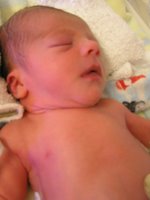 SON OF MY GOOD FRIEND AND LOCAL OREGON NEWSMAN TIM CONROY,
NOT TO BE CONFUSED WITH 80s PITCHER TIM CONROY:
CONGRATS TO BOTH TIM CONROYS ON ALL THEY HAVE ACCOMPLISHED AND GODSPEED TO THEM!!